The Catford Constitutional's out the bag | | | |
| --- | --- | --- |
| Monday - Thursday | 4pm | 11pm |
| Friday | 4pm | 12am |
| Sat | 12pm | 12am |
| Sun | 12pm | 11pm |
Monday
Closed
Tuesday
Closed
Wednesday - Friday
5pm
10pm
Saturday
12pm
10pm
Sunday
12pm
8pm
Hello fabulous folk of Catford!  It's time to make your festive season sparkle, so don't wait – lock in your Christmas party date with us. 
Take a look at our Festive Fare menu below for the perfect party spread!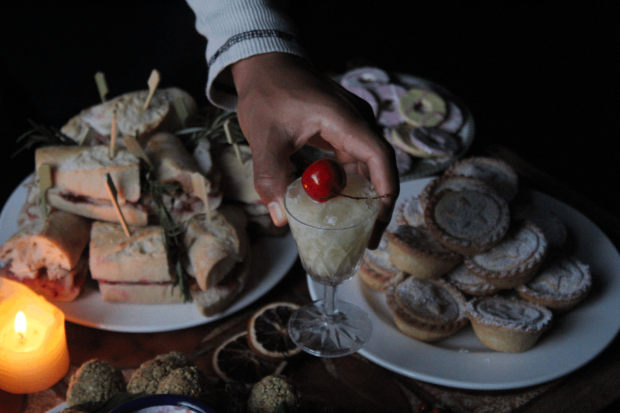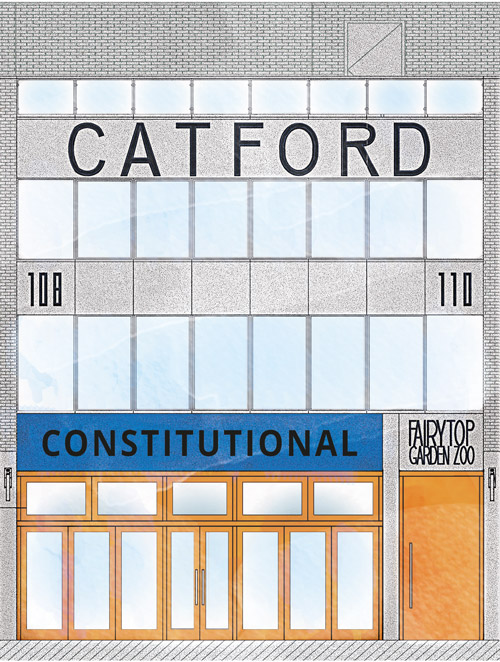 Catford Constitutional has a new home at the ground floor of the former Argos of Rushey Green, just a hop, skip and jump from our former residence.  With the whole building set to be a multi-storey delight with pleasures to explore at each floor, our first instalment began right at the top – after opening Fairytop Garden Zoo on the rooftop in summer 2022, we are delighted to be back to serve our community all year round.
Our décor, with a slight refresh, is sure to spike some nostalgia from the former CCC days with hues of red and blue gracing the interior with framed prints, photos, bunting and 70's bric-a-brac adorning our walls.
Our in-house brew Volden features alongside an intriguing beer & wine menu, and some cocktail favourites which are the perfect accompaniment to our quintessential pub menu.
Our food menu embraces your favourites: pub classics without the hassle of the stress of too much decision making for you and reduced food waste for us.  There's always room for another at the party, so we'd love to know what your pub favourite is ahead of us expanding our menu later in the year.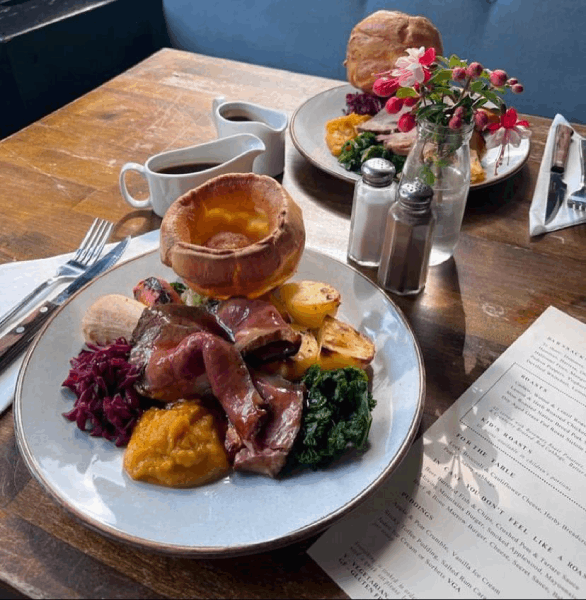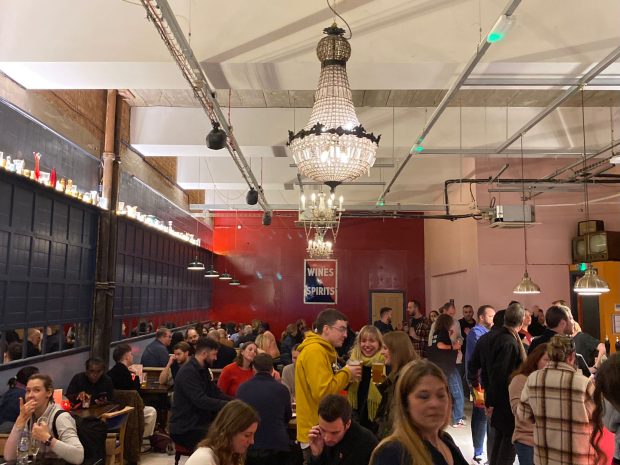 Click the button below to immediately book a table for up to 6 people.
For larger gatherings or anything else please contact us by phone or email so we can better understand your needs.
We also offer our very own in-house brew Volden Session – made locally using the best of British ingredients. Made using traditional equipment, through a simple process means not only it is a sustainable pint but also allows us to serve it at £3.50 a pop.
As of March 2022, our badge began sporting new colours as part of a fundraiser for Disaster Emergency Committee who are supporting those suffering in Ukraine. £1 from each pint sold is donated to DEC, and we are very proud to say at the last count we raised a total of £32217!
So, with Volden in hand, raise your glass and say:
ZA LYUBOV!